China 's well-known trademark
ZZ Industrial (shanghai) Co.,Ltd.is a family enterprise that integrated research, development, design, manufacture and trade. ZZ Group factory was established in 1998 October. The factory already has twenty years experience and history. During these years, the company is committed to development and production for fire resistant plastic corrugated soft tube and plastic soft tube. The main products are over 10 kinds of various specs of plastic soft tube, and can customize colors, diameters and thickness according to customer's request.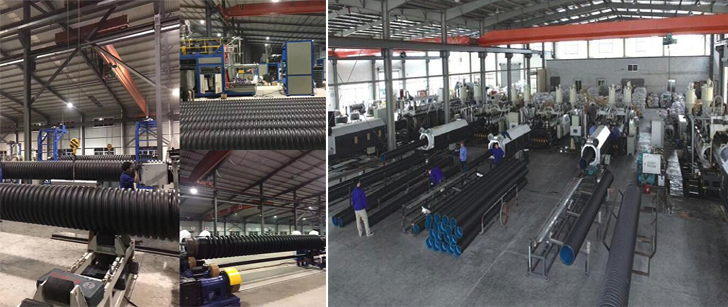 Thanks for your trust and support to ZZ Industrial (shanghai) Co.,Ltd. Here is the proposal according to your request, pls. Kindly review. We sincerely wish can provide you perfect machine and services.!

ZZ Industrial (shanghai) Co.,Ltd
Why Choose Linker Tube?
Sales: Paul
Customized Solutions
Mobile: +86 13167029626
More Than 60 Years of Experience
E-mail: info@pvccorrugatedpipe.com
We have acquired in-depth industrial knowledge
Tel: +86-21-51061761
Skilled Manpower With Adequate Production Facilities
Add:83# North Hongxiang Rd, Songjiang, Shanghai,China
Follow International Standards of Operation & Production
Excellent Customer Support Services 24x7
Our high quality PVC hose is very flexible and manufactured to the highest possible quality. This hose is suitable for many applications including aquariums, ponds, car, garden etc.
All our products are manufactured to the highest standards, under strict quality control measures.
Material : High Impact Polypropylene and rated to IP54 Colour : White or Black Properties : Tensile strength : 450-500 kg / cm2 Hardness: 950 kg/ cm2 Di-electric strength: 40 kv / mm Operating Temp. Range : -5 0C to +60 0C Features : Non – flammable, Non-Corrosive, Flexible and Easy to Install Note : PVC Glands for these Conduits are available.
Flexible PVC Pipe for Pools, Ponds and Spa's
Flexible PVC Pipe is Sch. 40 and is compatible with standard Sch. 40 Fittings