China 's well-known trademark
ZZ Industrial (shanghai) Co.,Ltd.is a family enterprise that integrated research, development, design, manufacture and trade. ZZ Group factory was established in 1998 October. The factory already has twenty years experience and history. During these years, the company is committed to development and production for fire resistant plastic corrugated soft tube and plastic soft tube. The main products are over 10 kinds of various specs of plastic soft tube, and can customize colors, diameters and thickness according to customer's request.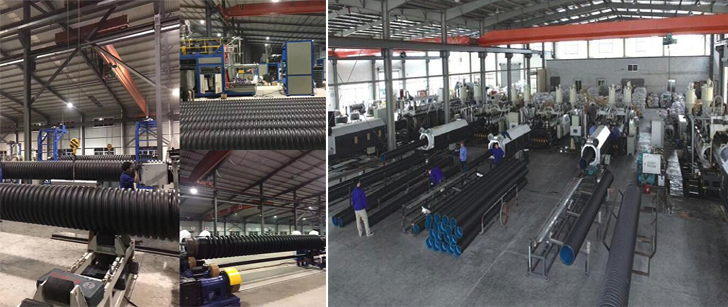 Thanks for your trust and support to ZZ Industrial (shanghai) Co.,Ltd. Here is the proposal according to your request, pls. Kindly review. We sincerely wish can provide you perfect machine and services.!

ZZ Industrial (shanghai) Co.,Ltd
Why Choose Linker Tube?
Sales: Paul
Customized Solutions
Mobile: +86 13167029626
More Than 60 Years of Experience
E-mail: info@pvccorrugatedpipe.com
We have acquired in-depth industrial knowledge
Tel: +86-21-51061761
Skilled Manpower With Adequate Production Facilities
Add:83# North Hongxiang Rd, Songjiang, Shanghai,China
Follow International Standards of Operation & Production
Excellent Customer Support Services 24x7
A. Brief Introduction for PVC conduit Pipe:
The general purpose of PVC conduit, or PVC duct, is to provide a clear, protected pathway for a cable, or for smaller conduits, sometimes called innerducts. Advances in cable technologies, as well as the expense of repairing sensitive cable materials like fiber optic cable, have driven preferences for protective conduit over that of direct burial. PVC conduit pipe provides mechanical protection to fragile cable materials like fiber optic and coaxial cables, as well as protection from moisture or chemicals and even, in some cases, animals. Furthermore, the permanent pathway provided by conduit also facilitates replacement projects or future installations of additional cable or duct. Buried conduit evolved from terracotta tile, cast concrete and Transite to plastics in the 1960s.
PVC conduit can be installed below ground by a variety of methods, including open trench, plowing, continuous trenching and directional drilling. Also, its flexibility and availability in continuous coiled lengths facilitates installation into existing conduits or
ducts as innerduct. In addition PE conduit provides many above ground or aerial options.

B. Feature of PVC conduit Pipe:
1) corrugated hose with smooth cover.
2)distance average between each ripple.
3)no flaw, poison, smell.
4)flexible, soft, bend naturally.
5)We can produce all kinds of specification according to customers' demand.
C. Application of PVC conduit Pipe:
Applications: Manchine tool, machine building, electric insulation protection system, electric automatic control system, public traffic equipment, metro, electric locomotive and air-condition equipment, etc.
Certificate: CE, SGS, RoHS,UL
oduce all kinds of specification according to customers' demand.

D. Colors of PVC conduit Pipe:
PVC conduit is produced in a variety of solid and striped colors, which serve to help identify the duct for either its end use application (e.g., fiber optic cable, power, etc.) or owner. In determining the color of the conduit, its striping or the marking of the conduit or a combination thereof, it is recommended for safety reasons that the color yellow not be utilized since this is the uniform color code for natural gas applications.

E. Customer service :
Professional production, quality assurance, affordable, welcome to inquire, all factorydirect sale, customize MOQ 5000meters, within 5000meters spot supply. guarantee replacement
If there is any quality problem for 30 days, 7 days no reason to return, the AS/Australia NZS2053.5:2001, take sample post, a variety of models according to the need to customize.
F. Produce Process:
With Appropriate ratio of fertilizer mixing, it adopts "Z" type kneading machine and high speed kneading machine to mix it evenly, double screw extruder granulation or adopted powder forming at a time. Using a single screw extruder revolution generally is 30 ~ 60 r/min, the nose about 36 ~ 54 mpa pressure control. Material to fully plasticizing, use free compressed air blowing into bubble. After extrusion stability, insert corrugated molding device with extrusion die, be assured of the center line, extrusion die into molding mould should be greater than a module, to ensure that the top and bottom modules are all closed before molding products.Extrusion temperature control charging period of 145 ~160 ℃, compression period of 165 ~175 ℃, measuring period of 175 ~185 ℃, starting from175 ℃to180 ℃, the mouth mould 170 ~180 ℃.

G. PVC conduit pipe test
H. PVC conduit pipe accessory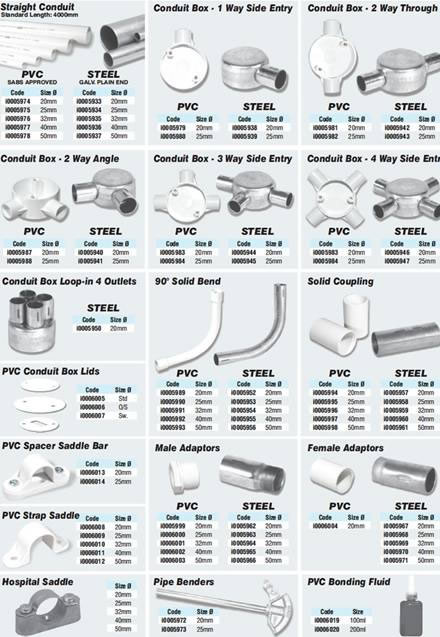 Company Warehouse