Most metal conduits are made of galvanized steel, but some types also can be found in aluminum. The most common steel conduits seen in a residential application, and the ones most commonly available from local home centers, are rigid metal conduit (RMC), electrical metallic tubing (EMT), flexible metal conduit (FMC), and intermediate metal conduit (IMC).

B. Feature of PVC conduit Pipe:
The key benefits of rigid steel conduits are:
Best to shield from electromagnetic fields
Gives protection against white rust and corrosion
Provides smooth and continuous raceways for fast wire pulling
Is useful for wiring in outdoor areas with extreme conditions such as under driveways, service feed installation, etc.
Installation:
Conduit should be run as straight and direct as possible. When you are installing a number of conduits parallel and adjacent to each other in exposed multiple-conduit runs, you should erect them simultaneously instead of installing one line and then another. You can use straps or hangers to support conduit installed on building surfaces.
C. Application of PVC conduit Pipe:
Rigid metallic conduit is most often used in commercial applications, but it can be a smart choice for straight runs of wire or cable through an attic, garage, basement or crawlspace, as it protects against nicks, punctures or cuts to wiring, including nicks made by animals that may chew on exposed wiring
Types:
• Electrical metallic tubing (EMT), which is lightweight and easy to install.
• Intermediate metallic conduit (IMC), which has a thicker galvanized wall, making it suitable for outdoor applications.
• Galvanized rigid conduit (GRC), which is thickest and offers the most protection for the wires inside,
but is more expensive and requires threaded fittings.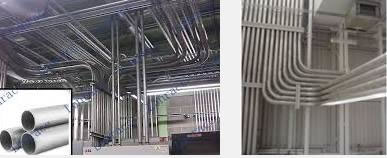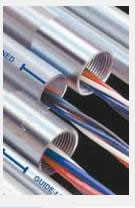 E. Customer service :
Professional production, quality assurance, affordable, welcome to inquire, all factorydirect sale, customize MOQ 5000meters, within 5000meters spot supply. guarantee replacement
If there is any quality problem for 30 days, 7 days no reason to return, the AS/Australia NZS2053.5:2001, take sample post, a variety of models according to the need to customize.
PVC conduit pipe accessory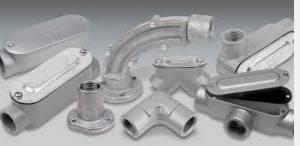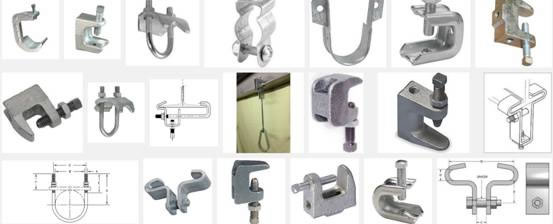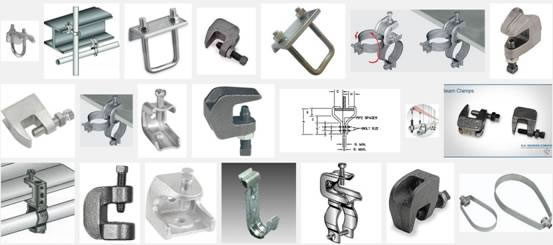 I. Company Warehouse: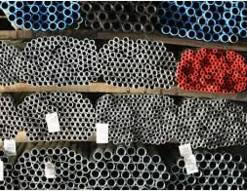 J. Package, payment term and lead time:
Package:
customized; normal packing is : each roll with shrinking film surrounded/ or with non-woven bag packing, one roll one shipping carton with customized marks;
Payment terms:
T/T (mainly), PayPal, Western Union
FOB port:
Shanghai
Lead-time:
15-20 working days depending on order quantity.