China 's well-known trademark
ZZ Industrial (shanghai) Co.,Ltd.is a family enterprise that integrated research, development, design, manufacture and trade. ZZ Group factory was established in 1998 October. The factory already has twenty years experience and history. During these years, the company is committed to development and production for fire resistant plastic corrugated soft tube and plastic soft tube. The main products are over 10 kinds of various specs of plastic soft tube, and can customize colors, diameters and thickness according to customer's request.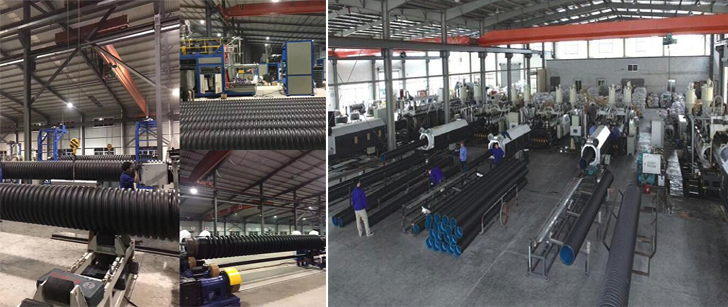 Thanks for your trust and support to ZZ Industrial (shanghai) Co.,Ltd. Here is the proposal according to your request, pls. Kindly review. We sincerely wish can provide you perfect machine and services.!

ZZ Industrial (shanghai) Co.,Ltd
Why Choose Linker Tube?
Sales: Paul
Customized Solutions
Mobile: +86 13167029626
More Than 60 Years of Experience
E-mail: info@pvccorrugatedpipe.com
We have acquired in-depth industrial knowledge
Tel: +86-21-51061761
Skilled Manpower With Adequate Production Facilities
Add:83# North Hongxiang Rd, Songjiang, Shanghai,China
Follow International Standards of Operation & Production
Excellent Customer Support Services 24x7
Features:
It features freely-decided length and sound fire retardant effect (self-extinguishments. It is used as the cable conduit passing throuth walls, inside the ceiling or at other hidden positions.)
CORRUGATED HIGH DENSITY POLYETHYLENE PIPE
Our company produces Corrugated High Density Polyethylene (HDPE) pipe is a heavy-duty pipe for storm sewers, culverts, storm water storage and water quality applications. Our HDPE load-bearing capacity is comparable to that of concrete or metal pipes; in addition, corrugated HDPE pipe is lightweight, flexible and highly resistant to corrosion and abrasion. Using Our HDPE on your next installation can lower your overall project construction costs.
We manufacture both Type C - single wall with a corrugated interior and exterior, and Type S - double wall with a corrugated exterior and a smooth interior wall. Sizes range from 3" to 48" in diameter. Both solid and perforated pipe are available.
Superior Strength and Service Reliability
Research shows the corrugations of Our HDPE give the product an extremely high strength-to-weight ratio. Because it's made of chemically inert materials, our pipe is extremely durable and highly effective in both acidic and alkaline soils alike. HDPE pipe resists breakdown caused by abrasion and freeze/thaw cycles and has been effectively used in environments with ambient temperatures above 120° F.
Optimum Hydraulics
Our HDPE double wall pipe is highly efficient due to the low friction factor of the smooth pipe interior, resulting in optimum hydraulic flow design. This type of pipe has been found to have an effective manning's "n" factor as low as 0.012.
Commitment to Product Quality
Our Corrugated processes premium plastic raw materials in a clean and controlled environment. All of our products are marked with applicable specification designations. Incoming resins are subject to acceptance testing and finished products must exceed our stringent quality control standards before leaving our manufacturing facility.